About CED
Centre For Entrepreneurial Development
Helping you channel your full potential
"There is immense power when a group of people with similar interests gets together to work toward the Same Goals."
Centre for Entrepreneurship Development (CED)
The Centre for Entrepreneurship Development (CED) was set up in the year 2017 in Delhi, India, a pioneering institute in the field of Entrepreneurship Development, CED provides seamless service for promoting entrepreneurship movement with belief that entrepreneurs need not necessarily be born, but can be trained and developed through well-conceived and well-directed intervention. CED is associated with State Level Entrepreneurship Development Organizations, NGOs Voluntary Organizations, Educational Institutions, Financial Institutions, and Business Associations. CED acts as a liaison between Government and Entrepreneurs by providing necessary information and consultancy services.
To Stimulate and augment the entrepreneurial spirits and skills among women and youth to create new small and medium enterprises in the private sector.
To Enhance Entrepreneurial values among women and youth and facilitate their choosing Entrepreneurship as a preferred career.
To Promote the development of competent entrepreneurship in strategic industries through research studies and consultancy services.
To Network with national and international agencies, NGOs, and Government organizations for developing & promoting entrepreneurship, facilitating technology transfer, product development, partnering, and market accessibility.
To be a centre of learning for trainers – motivators on entrepreneurship development.
To impart training on Capacity-building enhancement of entrepreneurship development to Organizations and NGOs.
To Create a conducive business environment for emergence, sustenance and growth of the enterprises in general and Micro, Small & Medium Enterprises(MSMEs) in particular.
To Support through active research and consultancy the prospective and existing Businesses, enabling them strategic planning and managing growth.
To Provide support and facilitation services to prospective and existing entrepreneurs in business-related activities.
To become a resource center to offer capacity building initiatives in developing countries and neighboring countries in the area of Entrepreneurship Development, Women empowerment and microfinance development and small business management.
To Build capacities of country-level agencies for the institutionalization of Entrepreneurship.
To Integrate/Converge and internalize various approaches in Entrepreneurship Development in different regions to facilitate a visible impact.
Vision
CED will educate and develop innovative, entrepreneurial and responsible business leaders.
Mission
We will offer wider access and in an inclusive and responsible manner.
An inspirational learning environment which fosters the understanding of disruptive, technological changes; challenges current assumptions, and encourages continuous innovation and learning.

An outstanding practice-based and work-related learning experience which focusses on the application of knowledge and skills and is globally relevant.

Personal mentoring which respects individuality and inspires students to become responsive and responsible business leaders.
We will facilitate business and management research that leads to the creation of actionable knowledge, improves the understanding of management practices and provides inspiration for entrepreneurship and innovation.
A people's policy that allows flexibility, understands individual needs, promotes respect, values integrity and teamwork, and is committed to employee development.
A culture of continuous improvement and total quality that encourages creativity and innovation through collaboration and trust.
A deep commitment to the values of global social responsibility and sustainability putting larger interests above our own.
An appreciation of the cultural heritage and socio-economic diversity of India.
Commitment to an exceptional student experience
Proactive alumni engagement
International linkages that promote understanding and sensitivity to diverse markets and culture
Safe environment and enabling infrastructure
Our Approach
I wish to thank you for showing interest in the Centre For Entrepreneurship Development, New Delhi. We have been providing quality education in management for the past 4 years and over 1000 students/entrepreneurs and Business persons have benefited from CED since its inception in 2017.
At CED, students are expected to have an enriching and life-turning experience which will enable them to reach new heights in their professional life. We foster sharpening of skills and enhancement of knowledge base in our students through various extra-curricular, co-curricular and curricular activities through our community members who not only keep themselves at par with the current developments but also contribute to the expansion of the body of knowledge in their field of expertise. To facilitate this, we have Centers of Excellence to enhance domain-specific research and training among members and entrepreneurship among students. With very congenial and professional environment our community makes a substantial contribution to the academia through quality teaching, publications, seminars, conferences, etc. The community contribution has received recognition by way of various collaborations we have with our partner institutions and universities in India and abroad, and the excellent goodwill we enjoy with the corporate world who generously contribute to our various community-building processes. The corporate interactions including corporate-supported projects undertaken by our students under experts supervision are considered 'unique', in the sense, that it provides a close hands-on-experience to our students as part of our curriculum.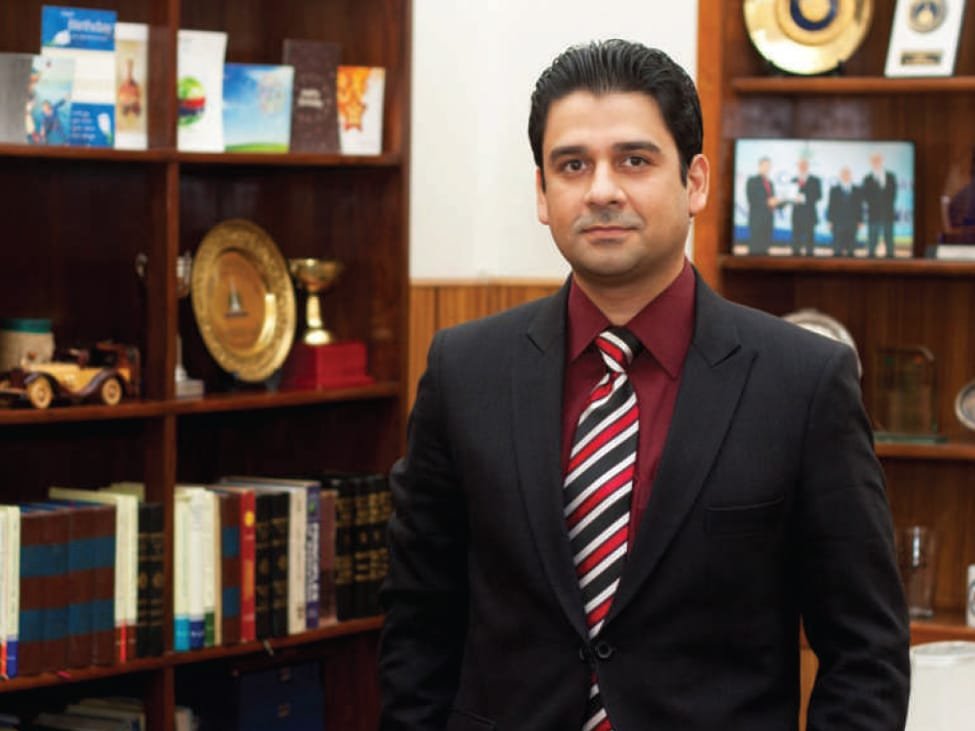 Further, to provide a flavor of global best practices, our students are exposed to a brief but intensive 'International Immersion Programme' with an international expert, designed in collaboration with leading technology. Thus, as a student, you certainly are expected to have an enriching and life turning experience that should propel you to take advantage of the new opportunities in life.
As a prospective student, you are welcome to explore options that may be available to you in our various academic programmes and please do not hesitate to contact us for additional information.
If you represent a business organization and are seeking any information on our students, our activities, etc., you are welcome to contact us and we will be too happy to explore initiatives of mutual interest.
As a parent of a student, we assure you of a very enriching and fruitful time that your ward will be spending with us. And if you are a casual browser, please do let us know if you want any improvement on our website.
Dr. Amit K. Das
Register for Expert-led [1-1] Session to help YOU Achieve the Success You Always Dreamed of!
Part 1 – Register with your detail
Part 2 – Our Councilor will Contact you
Part 3 – Arrange a Session with the Expert
Register for [1-1] Session to help YOU Achieve the Success You Always Dreamed of!